During this season, the CNC (numerical control machine) was again very useful, especially in the development of prototypes of mechanisms but also in the machining of PTFE parts (a very resistant plastic material).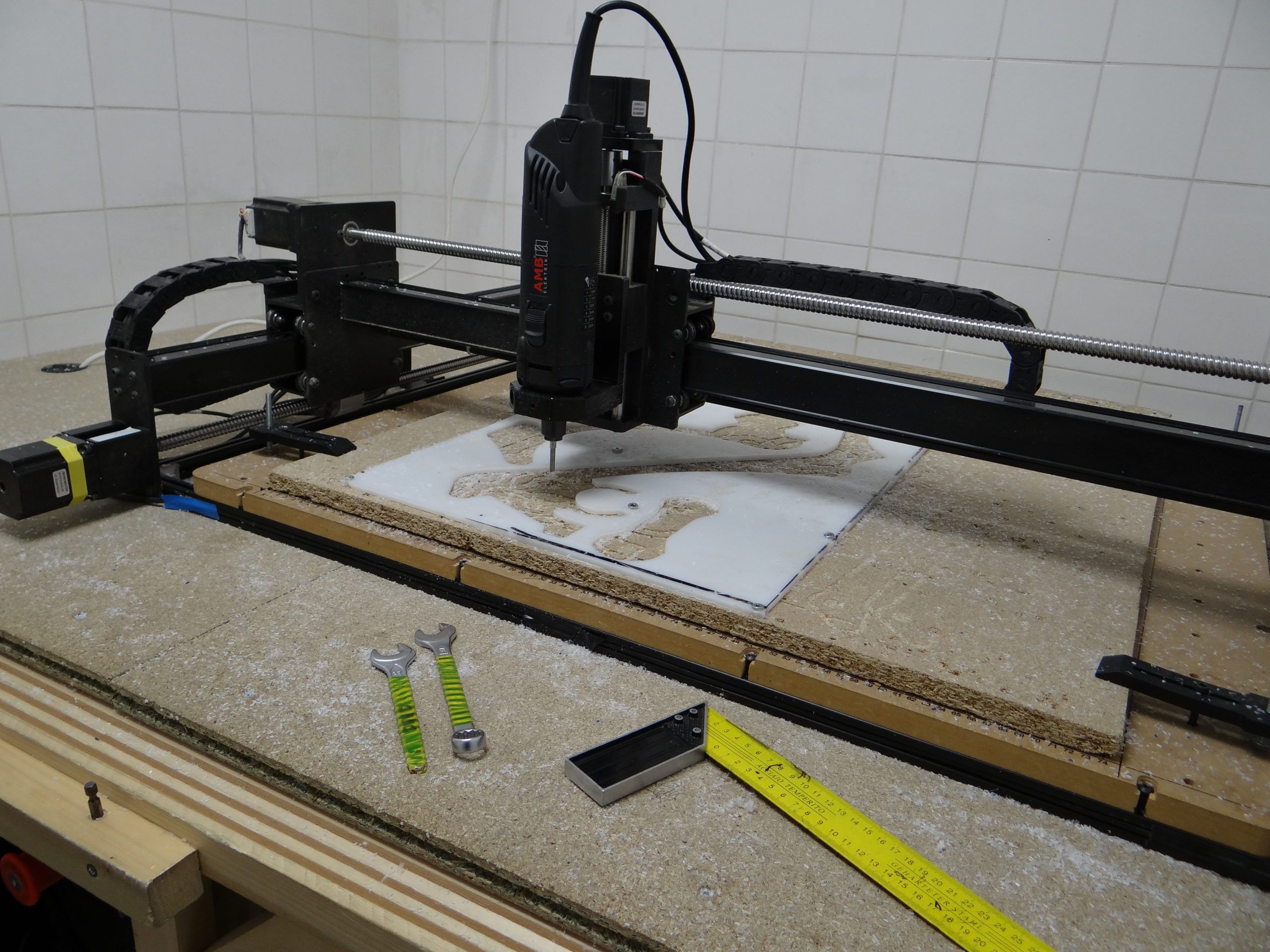 The CNC is a machine that allows us to carry out machining operations thanks to a milling process (material removal). We have been able to make many prototypes and continuously improve them in order to obtain the most optimal mechanisms.
The CNC played a few tricks on us : sudden stops, G-Code programming problems or even filling the vacuum cleaner bag too quickly!
We thank our 3 machinists : Oscar, Constantin and Hadrien for contributing to the success of this year's robot.
We are really thankful to Aurélien PONCIN, Euromakers's president, who makes himself available for us and who is always ready to help us whenever we have questions about the CNC !