This week, 3 members of the team went near Saint-Etienne to get the last parts of the robot from one of our faithful partners, the MAHP company .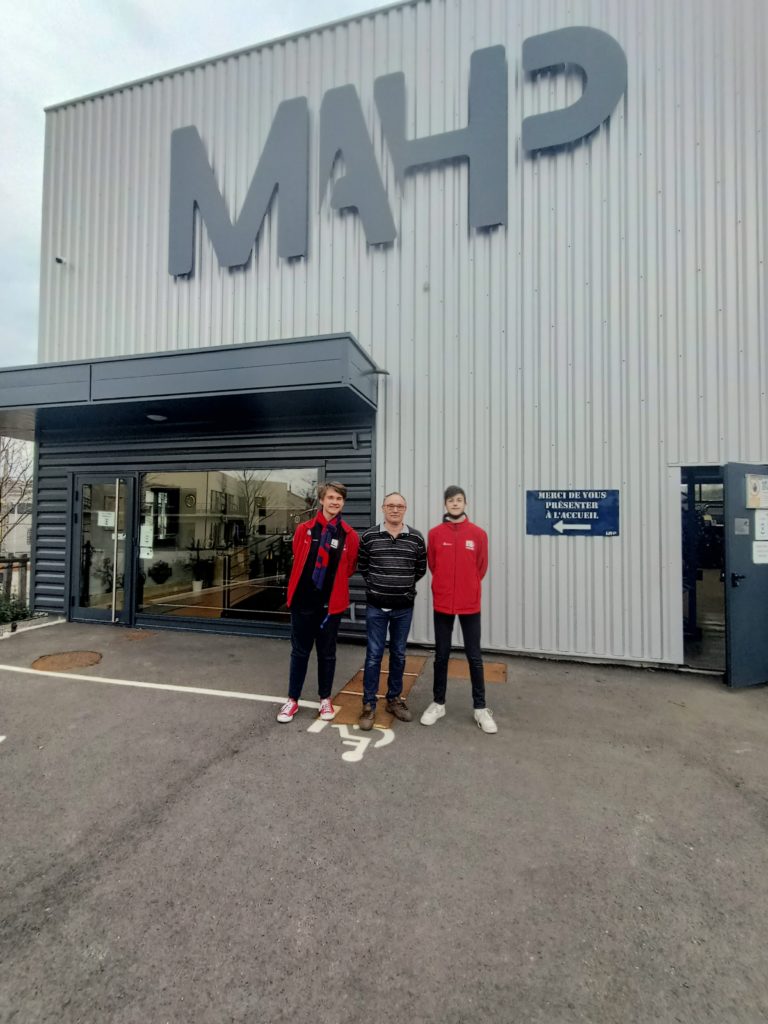 This company, created in 1996, has 9 employees and performs fiber laser cutting and bending. MAHP brings us very precious help in the machining and bending of some parts of our robot's mechanisms (turret, climber, bumper…).
This company has made the MADE IN FRANCE choice to ensure high quality services and to be close to its customers and their needs.
We would like to thank Laurent BOUTHORS and his son, Gaëtan BOUTHORS, head of the company, for their support in this amazing adventure. Their reactivity both in the machining and in the bending of the different elements of the robot is essential for the work of our team.