This Tuesday, part of the team went to Paris Bercy at the Ministry of Economy and Finance for the launch of Robotique FIRST France.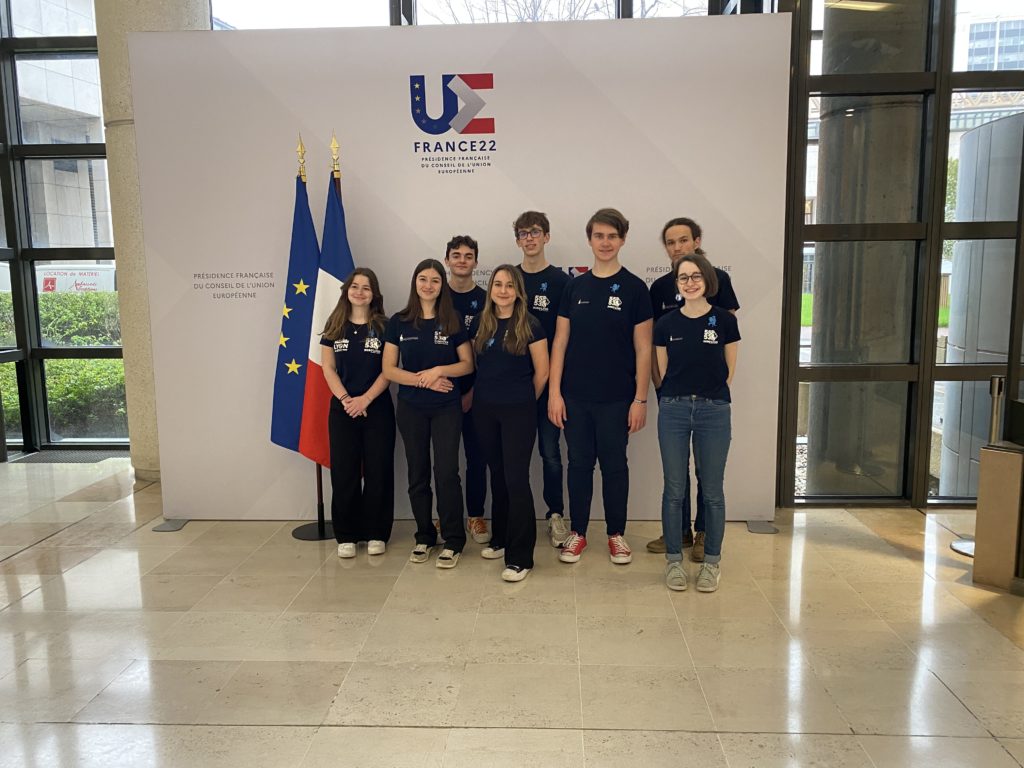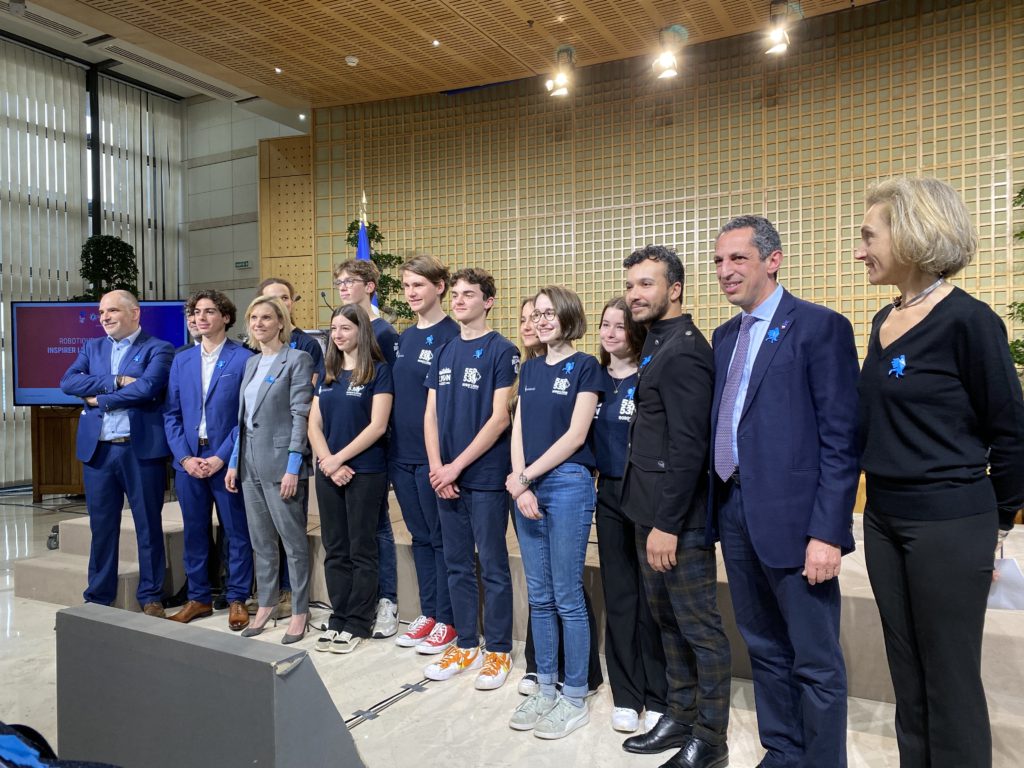 During the ceremony, many people spoke : Agnès PANNIER-RUNACHER, the Minister for Industry, Gilles BROUSSE, our Head of School, Eric SCHNEIDER, our mentor and also Pénélope, Léontin and Alexi, three team members. They had the opportunity to meet industrialists interested in this project, BPI FRANCE and the FRENCH FAB.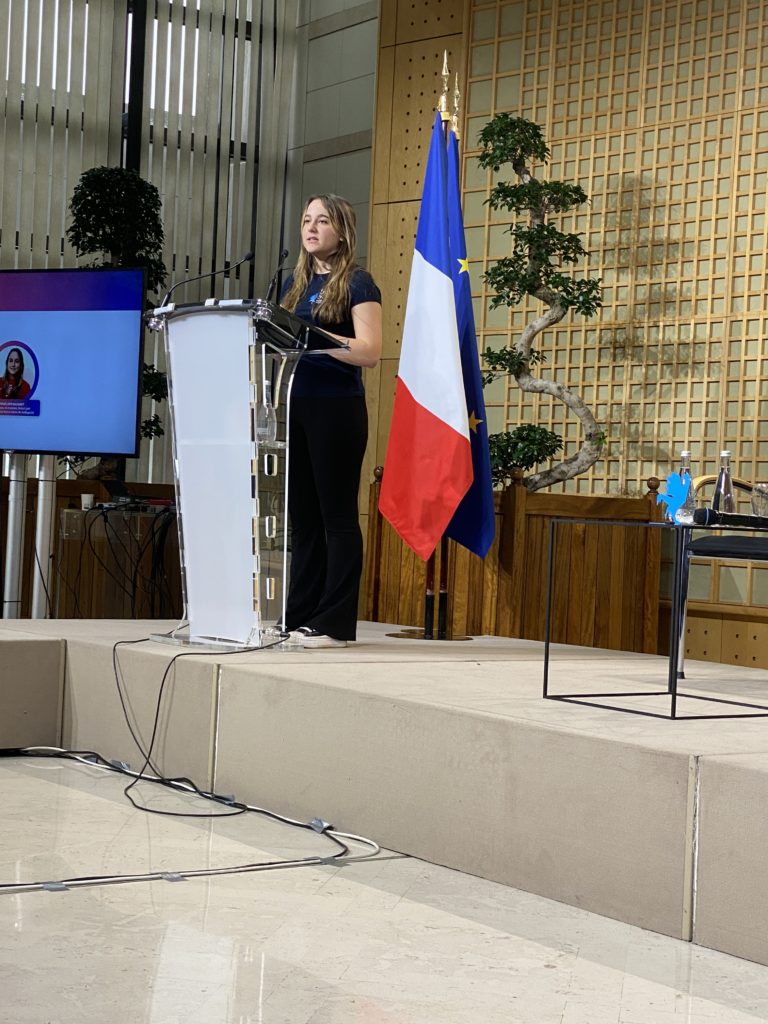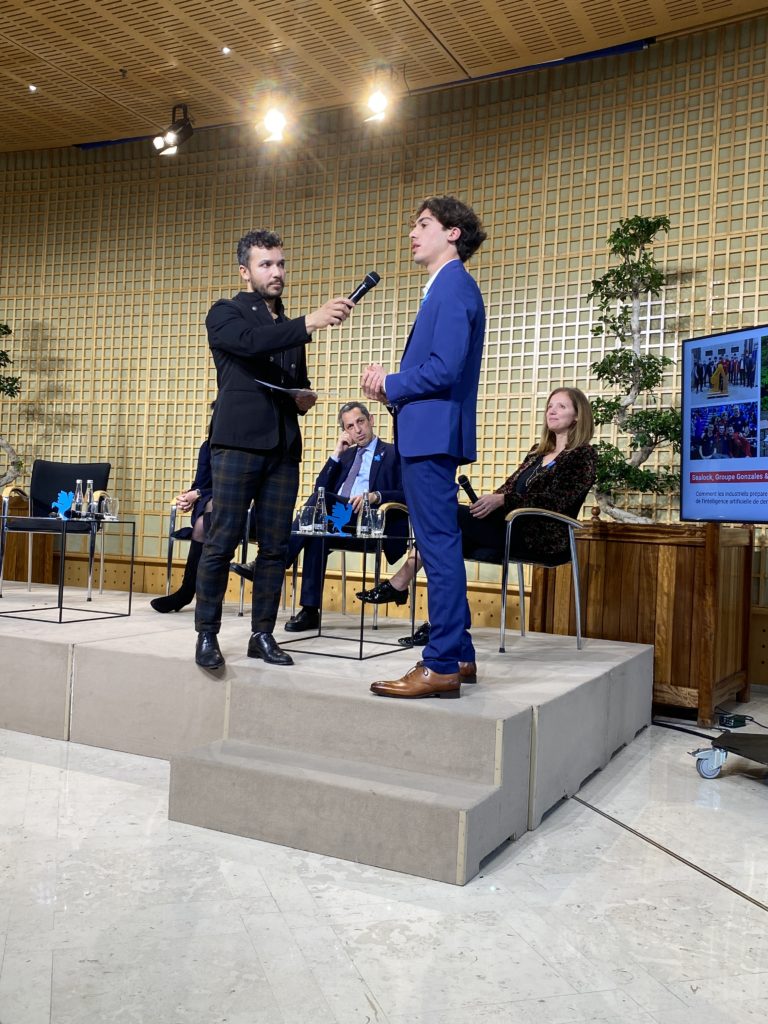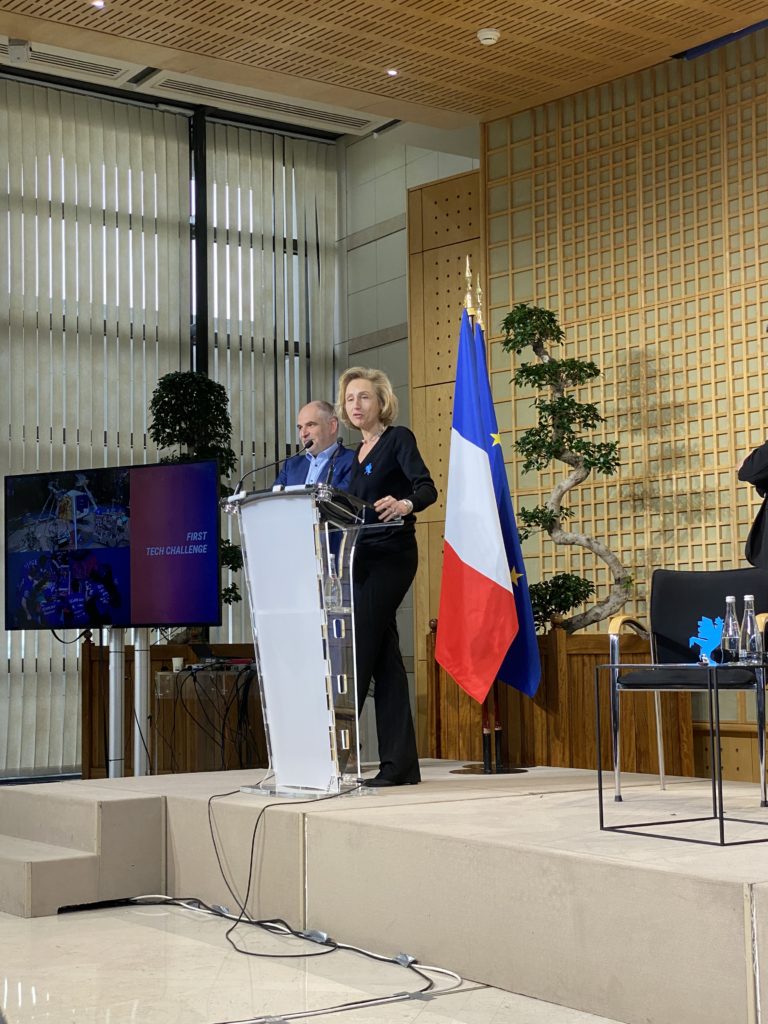 Many thanks to the cofounders of Robotique FIRST France Stéphane MORIN, Alice de MALLIARD and Gabriel BRAN LOPEZ for inviting us to this launch and to Dean KAMEN and Christopher MOORE for their emotional video messages!