The catering company "Mille et Un repas" came to visit us in order to discover Robo'Lyon's world.
Mille et Un repas helps schools, communities and companies that wish to provide healthier and more sustainable food. They also deploy a strategy based on quality, waste reduction, innovation et social wealth.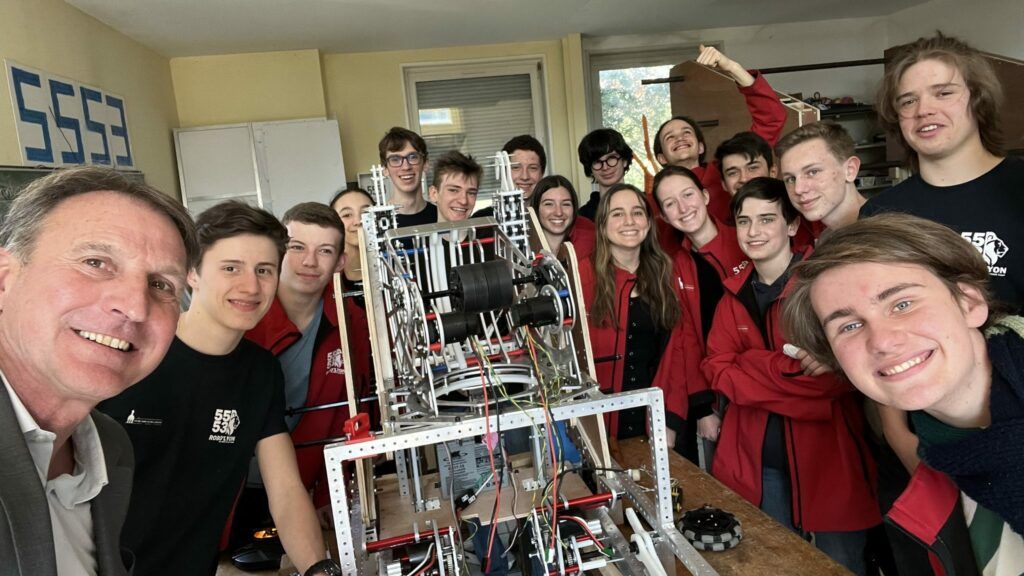 fter a quick presentation, we were able to talk about our robot and the FIRST competition. 1001 repas is also our company that provides meals for our establishment, Notre Dame de Bellegarde.
We thank Jean-Frédéric Geolier, founding president of Mille et Un repas, Alain Joulaud, sector manager for Bourgogne-Franche-Comté, Angélique Giangiobbe, Commercial Director and finally David Chicot, Director of Operations for their visit
It is always a pleasure to be able to promote our association and share our passion !