Since the beginning of this new 2023 pre-season, part of the CAD team has been focused on the Inventor software and has been working on intake-related thinking.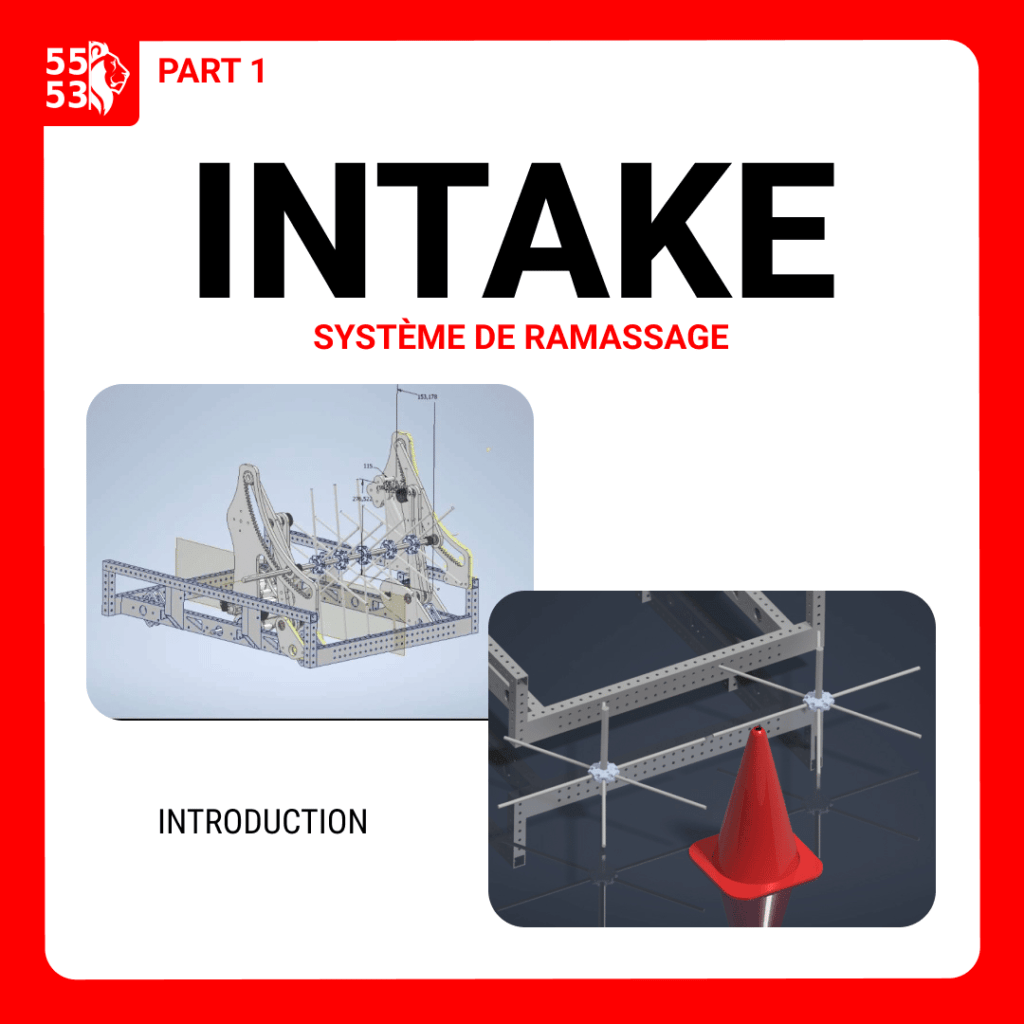 The intake project was divided into 2 distinct prototypes, the goal was to design an intake that was able to pick up a cone, a deformed and difficult to catch element.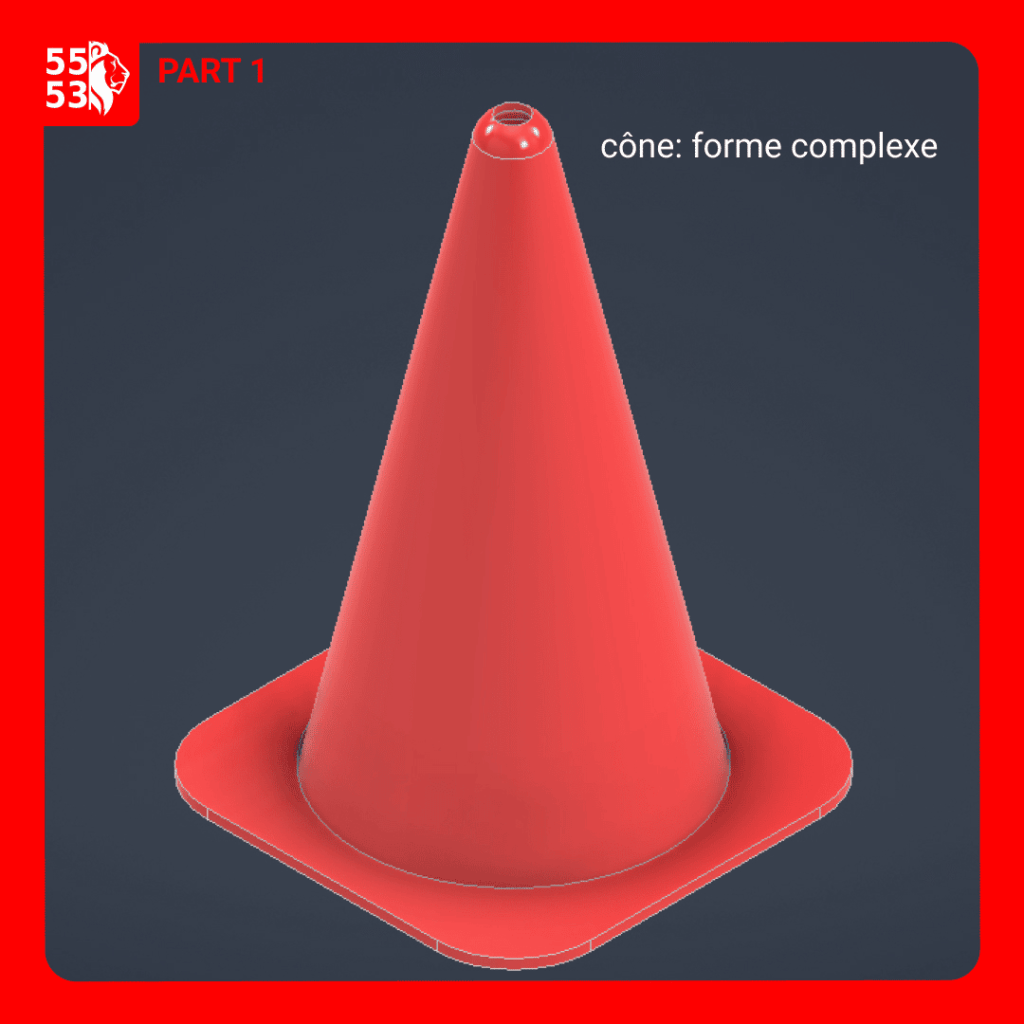 ---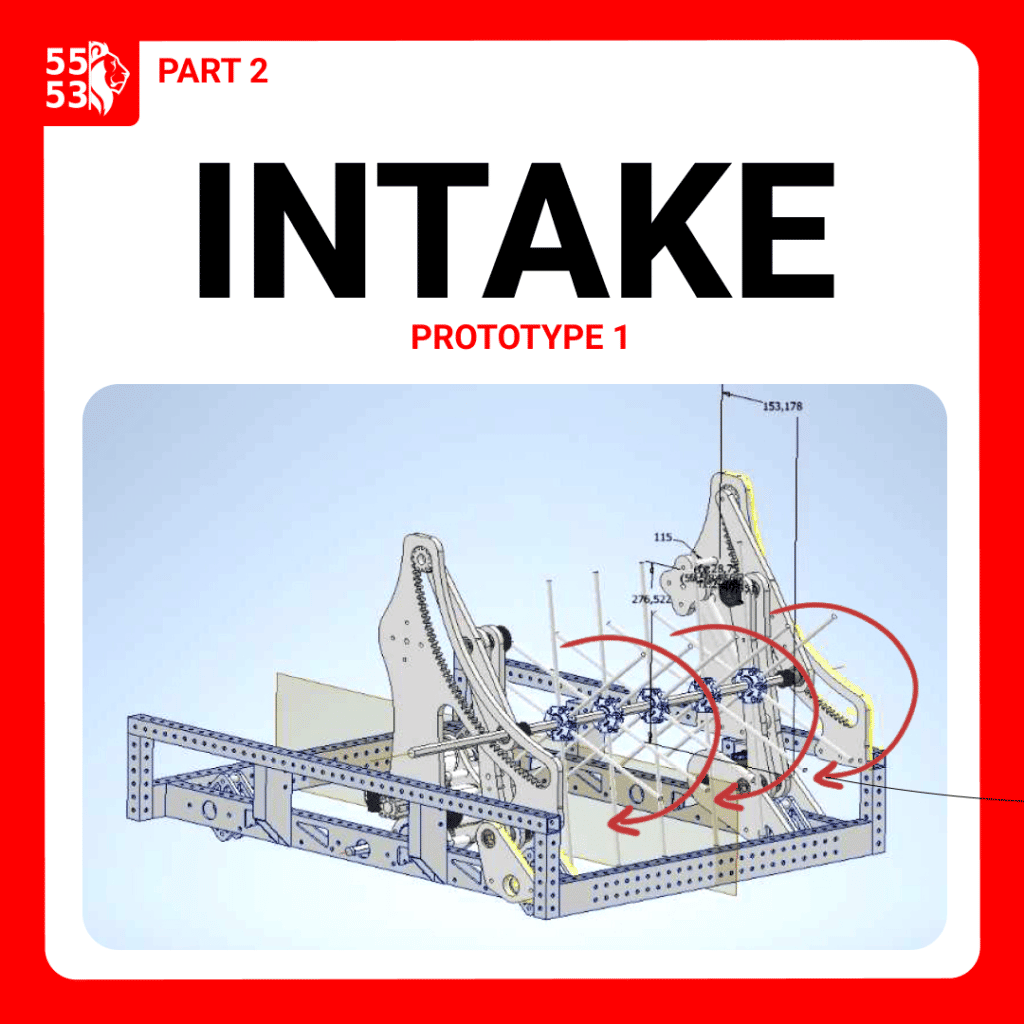 The 1st prototype is a combined assembly of 2 3D printed pieces (plastic) with holes where several flexible pipes can be inserted in order to create a rotating system from this assembly. This system must have the ability to adapt by deforming when picking up a cone. The two identical assemblies were then combined on a horizontal axis.
Following a study (on a 2D plan), the team was able to determine the size and shape of the mechanism. They will test the parts in the upcoming weeks.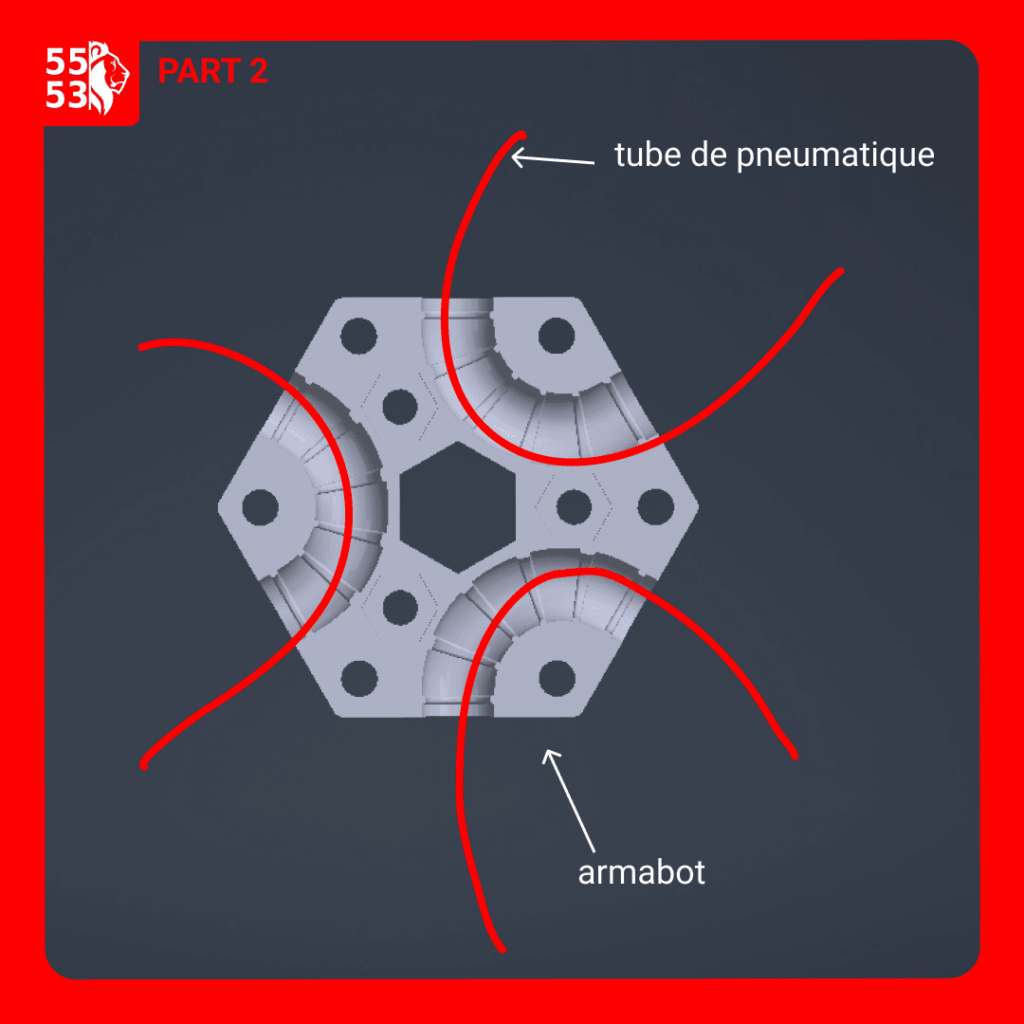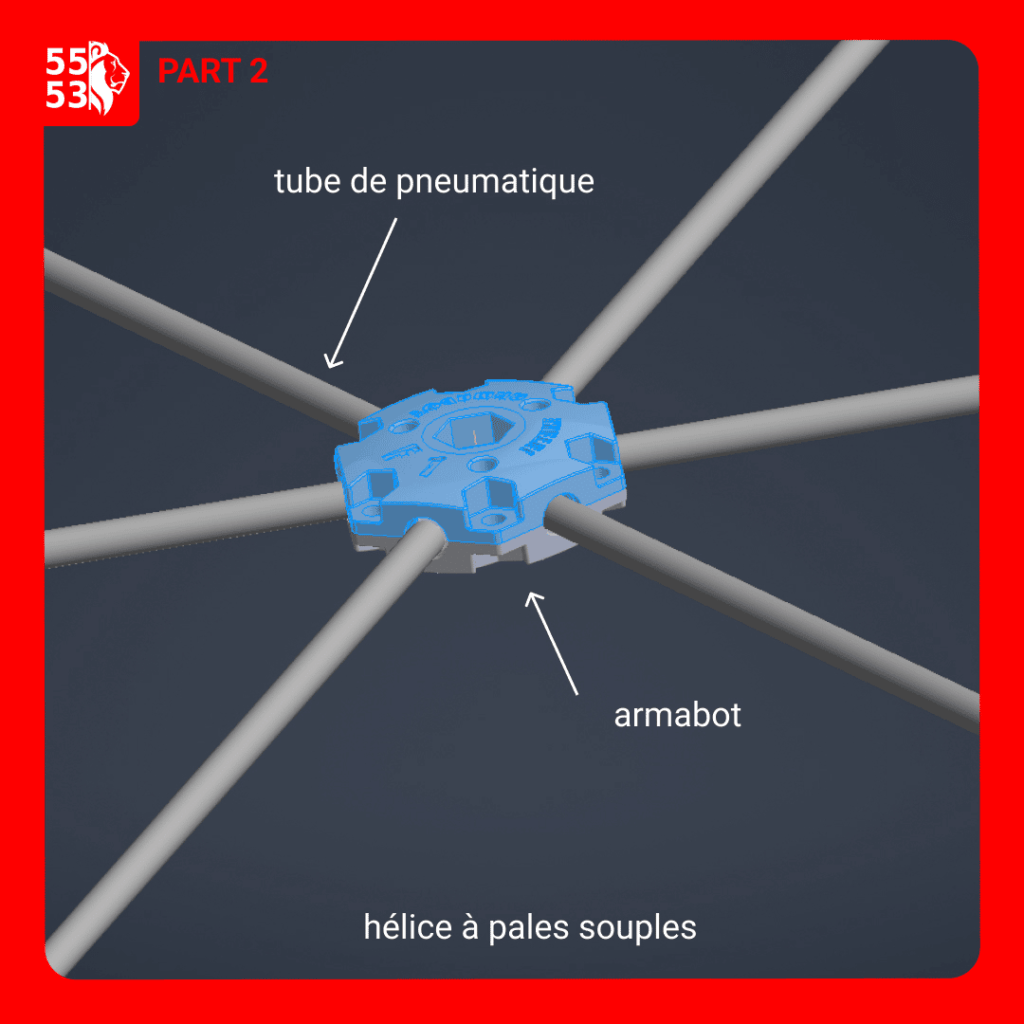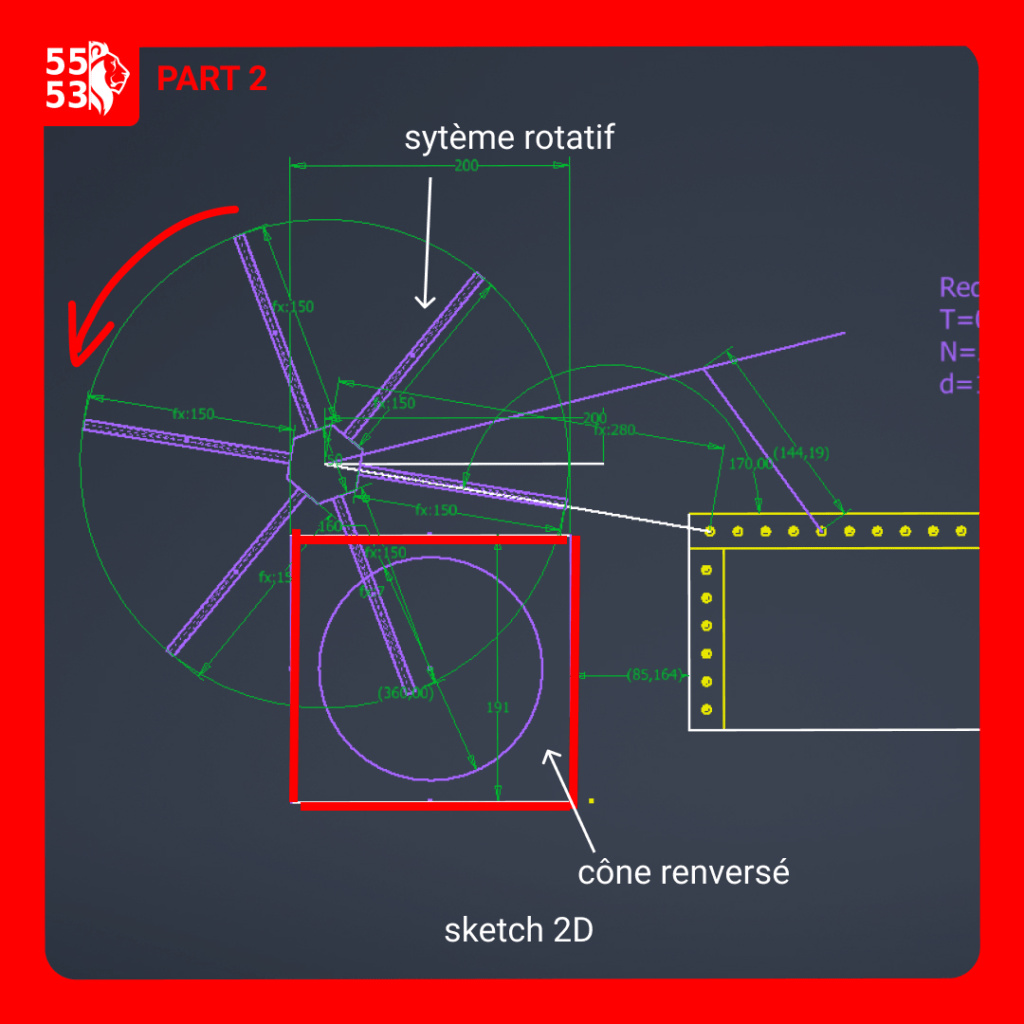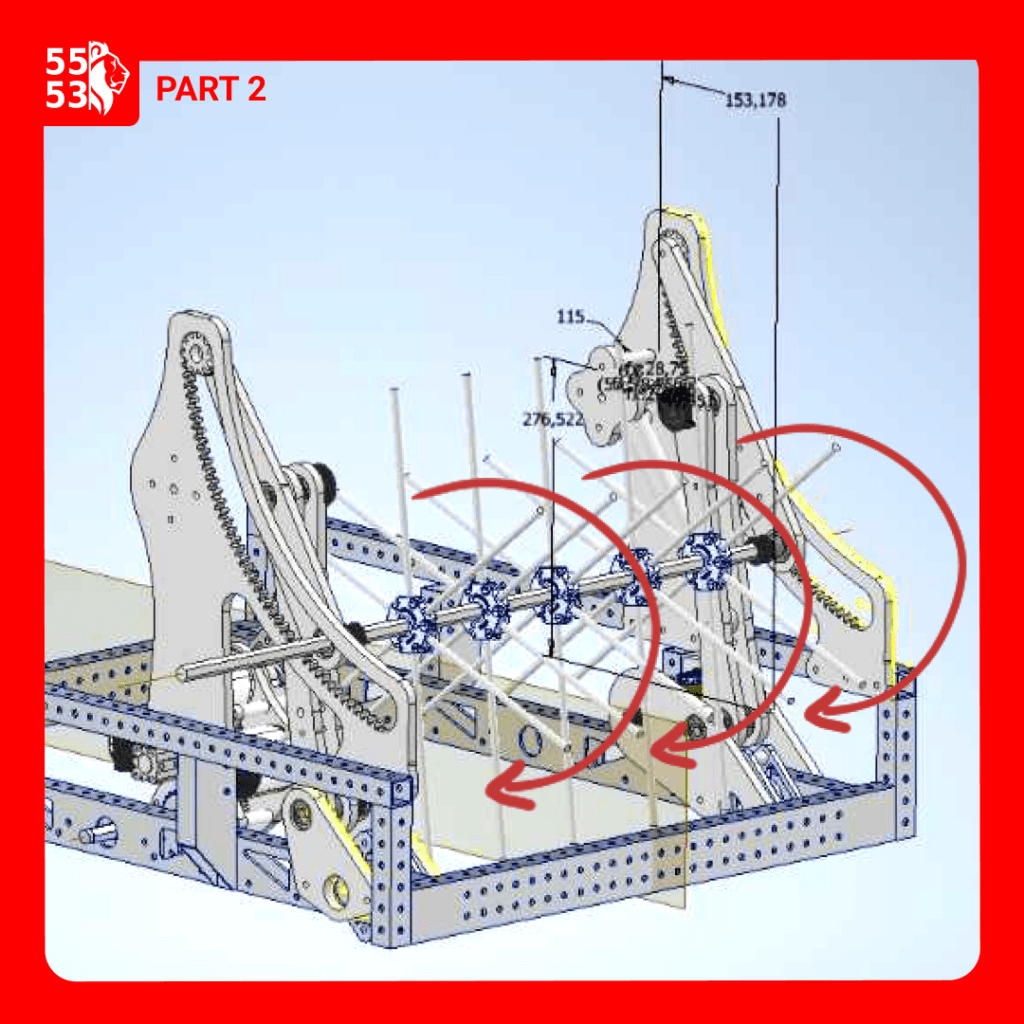 ---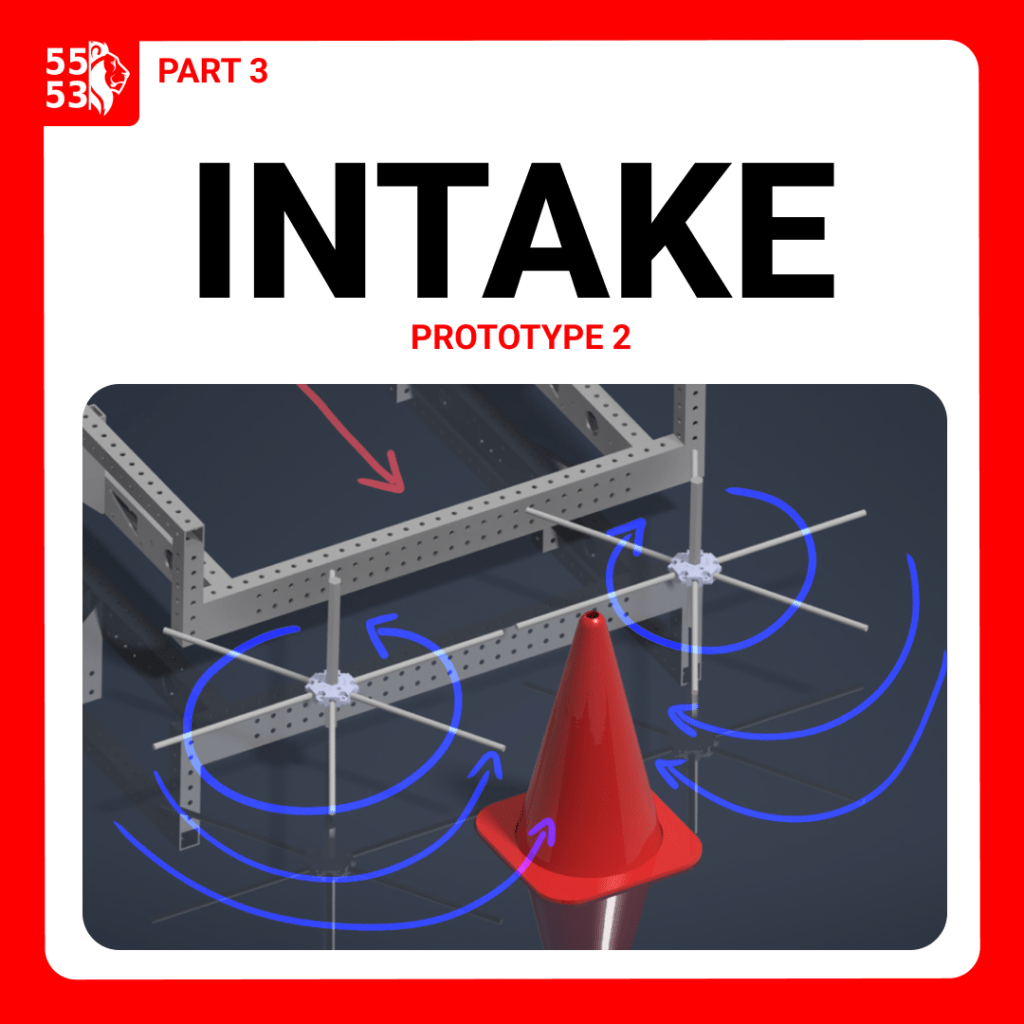 The 2nd prototype is composed of the same elements but this time on a vertical axis. The two arms come to grip the cone on both sides to propel it inside the robot.
The team started prototyping the suction system (Intake) and conducted different tests in order to test the efficiency of the prototype. They tried to modify several parameters like the height of the wheels. They concluded that it was necessary to integrate a ramp in this mechanism to facilitate the propulsion of the cone inside the robot.