During the holidays, part of Robo'Lyon team had the opportunity to visit the premises of the Gonzales Group specialized in the design, manufacture and integration of industrial equipment.
A dozen Robo'Lyon's members visited the Gonzales Group premises. This company has 7 sites in the world, including 4 in France. We had the opportunity to visit the assembly line, the design offices and to present Robo'Lyon.
First, we had the opportunity to discover the assembly area. The company collaborates with various major brands in the nuclear, agri-food, mining, luxury and industrial sectors.
We saw the assembly of drilling machines, industrial machines and electrical cabinets.
In a second time, we discovered the design offices where the employees design the mechanisms and the machines on 3D software (CAD).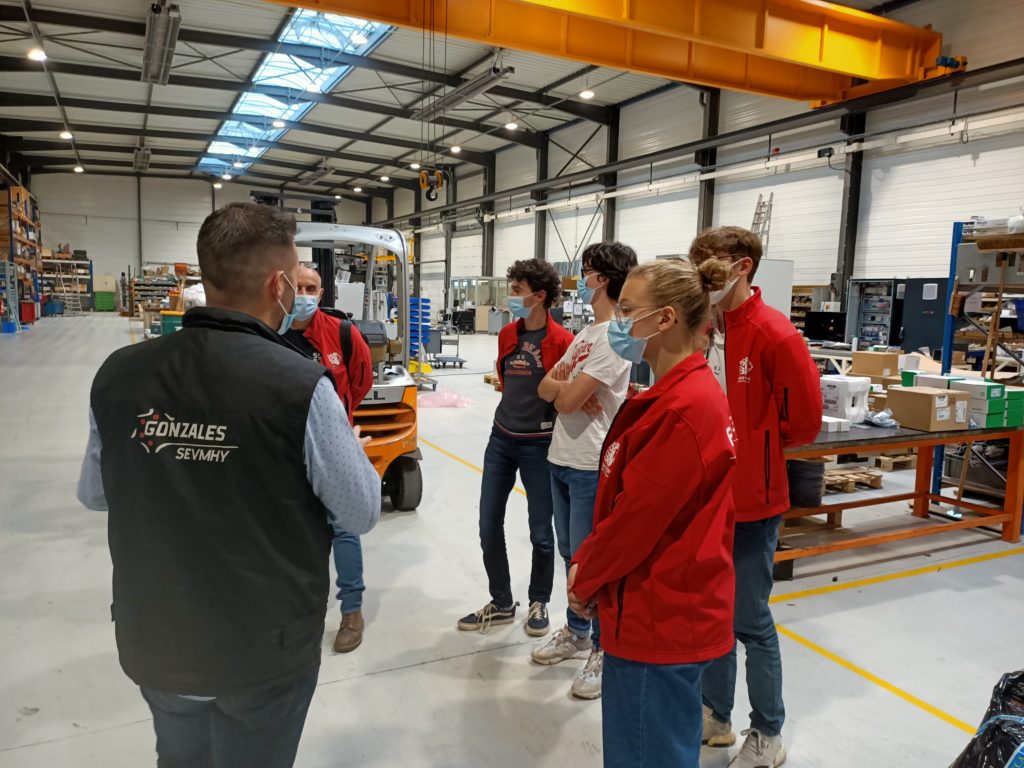 Finally, we presented the association and our involvement in this year's projects. Each student was able to take the floor to present his interest in the team. After the presentation, we answered questions from the staff.
We would like to thank the Gonzales group for this meeting which allowed us to get to know them better. This company will be of great help to us, mainly in the CAD field.