In the team, Oscar is in charge of the electronic assembly of the prototype and the assembly of the components.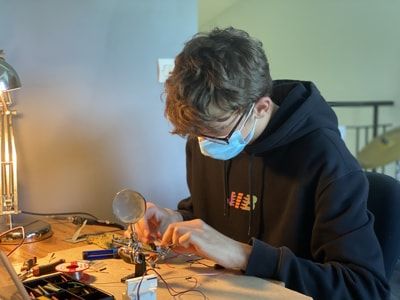 To do this, Oscar uses a simulation software of electronic assemblies called Fritzing.

He also does a lot of soldering, especially to prototype the PCBs which are printed circuits used to regulate the voltage of the lasers.

He is also in charge of the assembly of all the components of the belt.

The belt includes 7 components including 2 lasers, the Arduino, the battery, the charger, the switch and the voltage regulator.

The switch allows to control the two lasers, independently in our case.