The February holidays are over, the courses start again this week.
Let's look back on this past week, which ended with a great spring cleaning!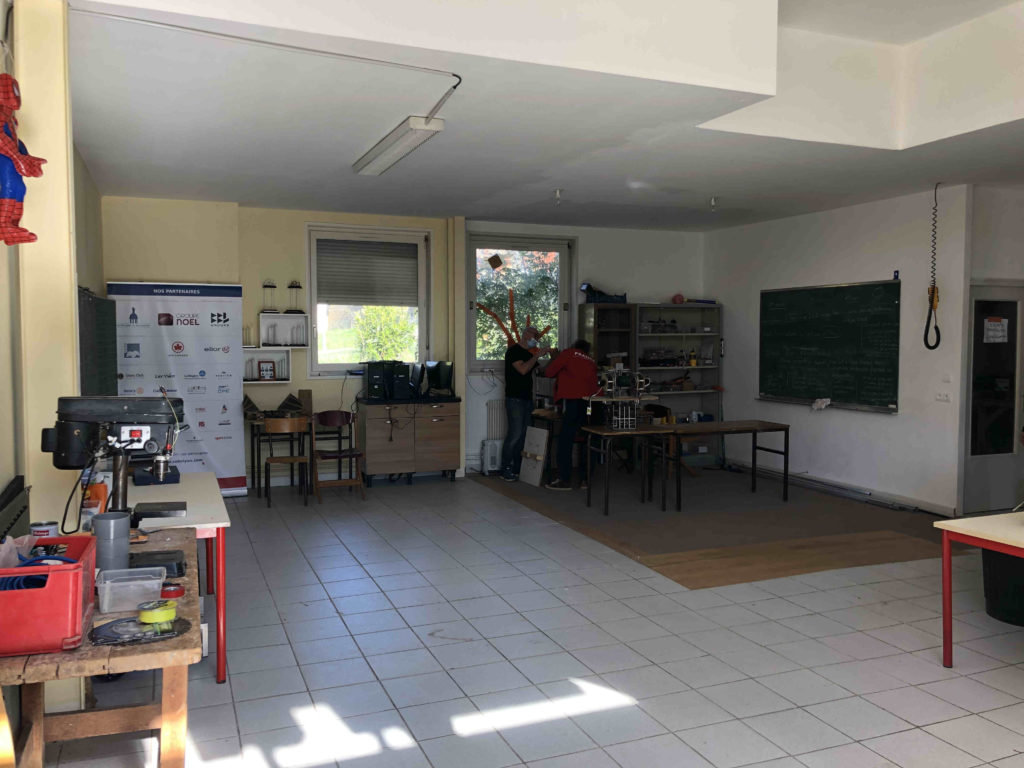 We have finalised our entries for the Dean's List and the Woodie Flower Award :
---
The Dean's List honours students who are leaders within their team, who are committed to promoting the values of FIRST and who have recognised technical expertise.
Le Woodie Flower Award recognizes the work of a mentor in mobilizing and engaging the entire team.
We will present these 2 awards in more detail in a future article.
---
The programming team has completed the characterization of the engines.
On the other hand, a problem was detected on our robot, in the gearboxes. We are using the same gearboxes as last year which generate too much friction and need to be replaced. The new gearboxes have been modelled and all that was left to do was to machine them with our CNC "Numerical Cutting Machine"; unfortunately this has broken down and we are still waiting for spare parts.
These problems on the CNC also delay the testing of the other mechanisms: Intake, Conveyor, Shooter …
The carpet delivered by our new partner "Solmurex" has found its place in the school's permanent office, which we use as a training ground, as our premises do not have a large enough room.
Unfortunately, this area is only available during the holidays!